Hart Street
Church of Christ
"Reach up, Reach out, & Reach In"
"Growing Forward" Class...
This class is designed to stimulate and encourage maximum spiritual growth.
The Harmonized Gospels -
This course consists of 26 lessons on the gospels of Jesus Christ. How they harmonized together to bear the divine imprint of inspiration and infallibility.
Class Materials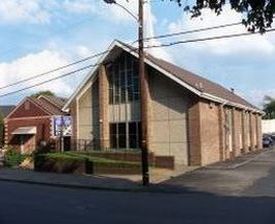 Calendar Events! Click here to find out about our scheduled events...
Online Sermons! Listen to the lastest inspiring and uplifting messages...
Reading Materials! Find your surprise by reading inspirational and spiritual reading materials...
Prayer Request! Send your concerns and request to the church so we can pray for you...