Hart Street
Church of Christ
"Reach up, Reach out, & Reach In"
Our Ministers...
Bro. Amanzo Jones - Minister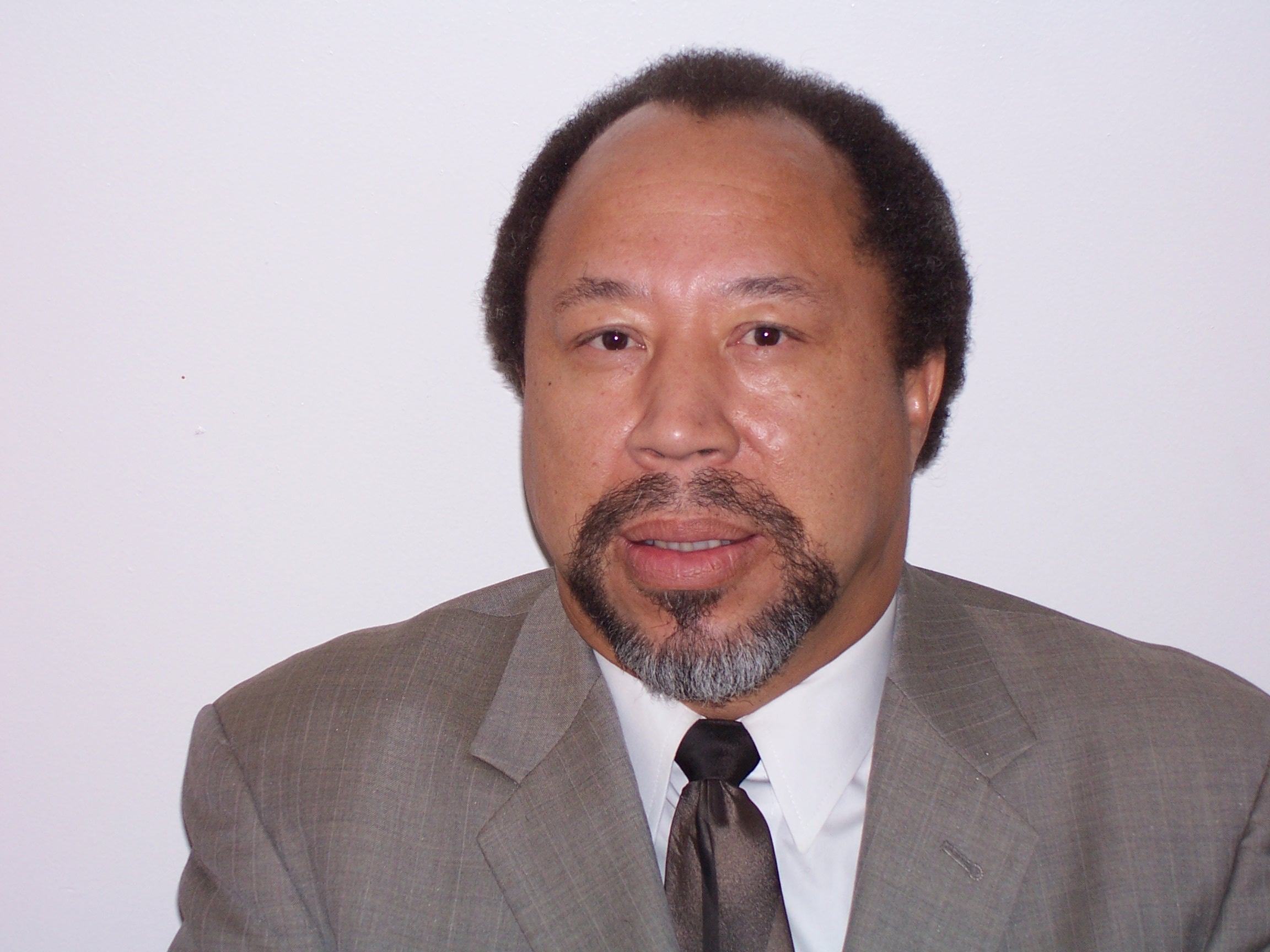 Amanzo obeyed the Gospel of Christ in September 1965 in Mound Bayou, Mississippi. He preached his first sermon in January 1966. He attended to the Nashville Christian Institute, where he was privileged to work with well-known evangelist, Marshall Keeble. He later attended David Lipscomb College in Nashville and Delta State University in Cleveland, Mississippi. Amanzo has ministered to congregations in Mississippi, Texas, and Tennessee. Amanzo has been married to Sharon for the last 29 years. They have a delightful daughter, Tameka. He has served as minister for the Hart Street congregation since September 1, 1996. He has a passion for preaching and personal evangelism. He loves the church and has a deep commitment to helping people. He enjoys providing pre-marital, marital, individual, and family counseling. Working together with the elders and members, he is committed to helping Hart Street realize its vision of reaching greater heights in faithful service.
Minister's Notes....
A Lasting Lessons From Miss Lou Diner



Among the many colorful characters populating the region around Merigold, Mississippi, when I was just a little nappy-headed, bare-foot boy, was a cheerful and gracious lady named Mrs. Lou Diner Williams. We children simply called her Miss Lou Diner. She was the Mother of several children, including twin boys (A. B. and J. B). The fact that she was the only woman around Merigold (other than Aunt Cousin Lucille and later, my mother) who had twins, further set her apart. From my perspective, Miss Lou Diner's most distinguishing qualities were her never-fading smile and a gracious, cheerful, optimistic attitude. I don't ever remember seeing Miss Lou Diner in a sour, negative, or grouchy mood. I'm not saying she was never in one, mind you she more than likely was! I just didn't see it. Back then, it seemed that she was just naturally that way; however, now, as I think back on it, it occurs to me that her basic cheerful, upbeat attitude was very likely due to her deliberately determining to have that kind of attitude. But even if that's not the case, I still think it's possible for us to be positive, cheerful, and optimistic a preponderance of the time by consciously deciding to be that way. Personally, I am convinced Abraham Lincoln was right when he suggested, "People are about as happy as they make up their minds to be."
Let us now consider the specific question, "How can we maintain a positive, cheerful, and optimistic attitude, as a Christian?" Let me share three specific things we can do to cultivate and maintain a "Lou Diner-like" attitude most of the time!
First, if we want to develop a "Lou Diner-like" attitude, we must learn how to divorce ourselves from the past. The present happiness of many of us today is eclipsed by the gloomy clouds of yesterday. To put it another way, many of us wear around our necks the albatross of yesterday's failures and mistakes. As a result, our present functioning is seriously compromised and impaired. It is indeed hard to say goodbye to yesterday, but we have to make up our minds to do it! In Philippians 3:13, Paul reveals this concept to be one of his cardinal guiding principles: He explains, "Brethren, I count not myself to have apprehended: but this one thing I do, forgetting those things which are behind". We would do well to follow his lead.
The second key to having and maintaining a "Lou Diner-like" attitude is discovered in the last part of verse 13 of Philippians 3 and the first part of verse 14 in Paul's words, reaching forth unto those things which are before and I press. In order to insure authentic happiness, we must not only divorce ourselves from the past, but we must also be wedded to meaningful, relevant, and progressive present behavior, moving in the direction of meaningful and realistic goals in the future! By this vital process hope is nourished and kept alive and desired success is eventually realized.
Finally, we can have and maintain a "Lou Diner-like" attitude by practicing controlled thinking. Paul mandates in Philippians 4:8, Whatsoever things are true, whatsoever things are honest, whatsoever things are just, whatsoever things are pure, whatsoever things are lovely, whatsoever things are of good report; if there be any virtue, and if there be any praise, think on these things. By practicing controlled thinking we can crowd out debilitating, negative, happiness-destroying thoughts! Amanzo Jones
Bro. Darwin Mason, Jr. - Associate Minister
Darwin L. Mason, Jr. currently serves as the associate minister at the Hart Street church of Christ. Dr. Mason attended Southwestern Christian College and received his bachelor's degree in music vocal performance and psychology from Fisk University, his master's degree in administration and supervision from Tennessee State University and his doctorate degree in Learning Organization and Strategic Change from Lipscomb University.
At a very early age Darwin Jr. was involved in music. He began performing before large audiences, mostly church sponsored events at the age of three. Darwin was encouraged by his parents and family to pursue his love for singing and music. As a result, at the age of eleven, he performed with the world renowned children's group Maranatha Kids. While with them he produced several CD's and was the leading vocalist on many of the songs. Darwin has since performed with many other "groups" as they are called. His most notable contribution has been with the Southwestern Christian College A'Cappella chorus, the Fisk Jubilee Singers, the Nashville Youth Chorus, and NU Image. While a member, he has been a featured vocalist on nearly every production by the groups herein named. Additionally, while a member of the famed Fisk Jubilee Singres, Darwin's cohort received two Stellar awards, A Dove award, and was nominated for two Grammy's! According to the director of the Fisk Jubilee Singers, Mr. Kwami, "Darwin is an unbridled talent and a joy to work with. He brings everything to each performance and leaves it there."
Darwin has been blessed to lead God's people in worship both nationally and internationally. He is director of music for the National Crusade for Christ. Additionally, Darwin has written scores of songs and co-produced several CD's. His greatest joy is teaching and singing with, and for, God's people. His passion is difficult to hide. If he were an athlete one would say, he left it all on the playing field. The prophet Jeremiah termed this condition a case of "fire having been caught up in the bones."
He is married to Kayla Denise whom he calls "the brains of the operation." Kayla is Darwin's greatest supporter, most detailed critic, and his most avid supporter. His pride and joy are his two energetic and loving children Deryn Lyric Mason and Darwin Levi Mason, III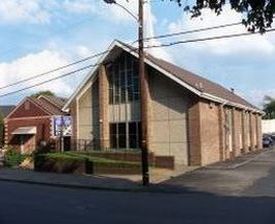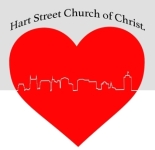 MORE LINKS BELOW!
Calendar Events! Click here to find out about our scheduled events...
Online Sermons! Listen to the lastest inspiring and uplifting messages...
Reading Materials! Find your surprise by reading inspirational and spiritual reading materials...
Prayer Request! Send your concerns and request to the church so we can pray for you...